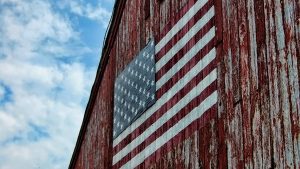 Genera is launching a new business line that will manufacture disposable food service and packaging products from sustainable ag fibers in Vonore, made from locally grown biomass crops. Genera will be making a variety of ag-based paper products like plates, bowls, and take-out containers in Vonore, and we'll also sell our processed fibers to customers who will use them to produce tissue, paper towels and other packaging products.  
We are looking to lean on the skills of local farmers in the counties surrounding Vonore to grow the switchgrass, biomass sorghum, cereal rye, and wheat straw we will buy as feedstock for our facility. More information on these crops can found here.
As Genera has been developing this exciting business plan over the last two years, we have been overwhelmed with the positive response from our customers looking for domestically produced and sustainably sourced paper products and packaging. Within the next two years, Genera will need 55,000 tons of feedstock within 30-50 miles of Vonore each year to meet the level of demand for fiber products we already have contracted to sell to our customers. We're excited about what this investment in our ag community will mean for local farmers, and our region's economy.
To submit your acreage for consideration, please follow the link here and enter your information.