How to Support Rising Generations
Too many people today think of farming as something their grandparents did but no way to make a living in the modern world. In the U.S., more farmers are retiring than entering the occupation.
Farmers over age 65 outnumber the under-35 set by more than six to one, according to USDA research, while two-thirds of young farmers surveyed list their primary occupation as something besides farming. To keep their farms going, they're have to work other jobs and devote their off-hours to the farm.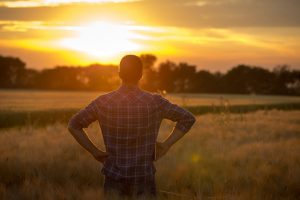 If Americans want to ensure access to domestic food sources, preserve open green space farmlands and the rural way of life, it's time to address the issues that are causing multi-generational farmers to leave the industry and first-generation farmers to seek a living elsewhere.
Here are some places to start.
Access to Technical Information
Farmers, whether veterans of the field or newly building an operation, are smart, educated people. However, as new technologies, practices, and information are developed to advance the science of agriculture, farmers need access to those new developments.
It is important to continue to support agricultural research, outreach and education to help our farms to be as successful as possible. Multiple methods exist to expand support in these areas. Many land-grant institutions like the University of Tennessee have strong agricultural degree programs. Increased scholarship and grant opportunities for college ag programs can help future farmers graduate and continue education debt-free.
Additionally, Extension plays a large role in taking new science and information from the university to the farmer. Tennessee is fortunate to have an Extension office in every county that delivers a vast array of educational and technical assistance/training to farmers, among others. Supporting these and other programs helps farmers to be as efficient and sustainable as possible.
Access to Land
According to a 2017 National Young Farmers Coalition survey, 61% of beginning farmers say access to land is their biggest challenge. Finding affordable land and creating a business model to sustain a land purchase both stand in the way of future farmers pursuing their dreams.
Many choose to lease land to get started, but some states also provide grants for new farmers to purchase land and equipment. These programs are a great way to lower barriers for future farmers. To pay for land access, whether through ownership or leasing, new farmers still need adequate markets for their crops and products.
Diverse Crop Markets
Do you remember driving around East Tennessee and seeing field after field of tobacco? Back in those days, almost every small farm had a tobacco allotment, a cash crop they could count on. Dairies used to be commonplace across the region, but they too have shrunk in abundance such that only a few remain today. Many farmers now focus on row crops like soybeans and corn, while others focus on beef cattle. One key attribute of a sustainable farming operation is a diverse array of market opportunities for the farmer. The more diverse a farm's income streams are, the more economically sustainable that farm will be in the future.
Genera is proud to offer new markets to support farmers in East Tennessee. With our Earthable® fiber pulp product, we are creating demand for switchgrass and biomass sorghum, giving farmers a revenue stream that they can count on. For more information, visit our farmer recruitment page online, or call Brad Valentine at (423) 884-4119.