Working as a startup requires a dedicated team that is committed to a central goal. Without our amazing team, we would not be where we are today!
We want you to get to know the people that make this company move!
Get to Know Angela Heaverlo!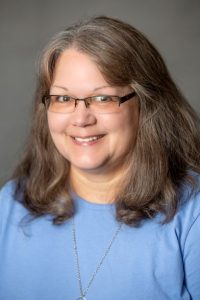 How long have you been with Genera and what is your job title?

My title is Accounting Specialist, and I've been with Genera for about 5 years.

What has been most exciting about working in a startup?

The most exciting thing about the startup was the day I sat in on the financial close. It was a long time coming and now the real work begins! Genera has a great bunch of people and I'm happy and proud to be a part of the team.

What's your favorite lunch spot in Vonore?

Countryside Restaurant – they have the best chicken strips and they are pretty fast with your order.

What is the last place you visited for fun?

The last place I visited for fun was Bald River Falls in Tellico Plains. My brother and sister came from Iowa and I wanted to show them the falls; we made a day of it and had a great time. The Smoky Mountains are my favorite thing to see in Tennessee.