We're sure you've heard it. Come November, your non-farmer friends might look at you and say, "It's your slow season, right? Bet you're getting some rest and relaxation!"
But we know there's no such thing as a slow season for a farmer. Every season — spring, summer, fall and even winter — has its own set of tasks that need to get done. Just because the crops aren't growing doesn't mean a farmer's work has ended.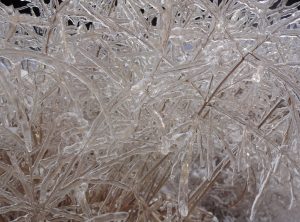 Planning Ahead
Some winter tasks are obvious. Winter is time to repair equipment and walk fence lines. If you raise livestock, that's a chore that doesn't stop for weather. But winter is also a time when many farmers are at their desks instead of in the fields, working on taxes and land leases, balancing the books and planning ahead.
That's right. While their neighbors are thinking towards Christmas and the New Year, a farmer is already looking at spring, planning what crops to plant, where to plant them, where to buy seed and supplies to get the best prices, and how to best manage their risk.
A farmer must be a good business person. You can't just throw seeds in the ground and hope to turn a profit. You've got to have a solid business plan if you hope to keep the family farm thriving.
You could say that the stakes have never been higher for Tennessee's farm families and rural communities. It's getting harder and harder to make a living as a small farmer. Between 2007 and 2017, the number of Tennessee family farms, those smaller than 500 acres, dropped by 14 percent.
Choosing Crops
One challenge in farming is generating a stable income, year in and year out. Weather, yield, markets, and multiple other factors contribute to swings in revenue to the farm, especially in commodity crops and livestock.  So, for some farmers, the holiday season might not be a time of peace. It might be a time of worry, struggling to determine which crops will keep the farm going another year.
Diversification is one path farmers are taking to ensure profitable growing seasons. Agritourism, hops and barley for craft breweries, biomass crops and other revenue streams are all available to diversity a farm and bring consistent income.
At Genera, we want Tennessee's farm families to have a peaceful and happy holiday season. That's one reason we hope you'll consider becoming a grower for Genera. Growing switchgrass and biomass sorghum for our new Earthable® molded fiber products can give your farm a low-input, reliable crop and a steady source of income through a long-term guaranteed market for you crop.
If you're interested in learning more about becoming a grower for Genera, we would love to hear from you! Just fill out our online farmer recruitment form or call us at (423) 884-4119.