70% of Consumers Prefer Sustainable Packaging 
The numbers don't lie. When consumers have choices, they prefer to patronize businesses who show they care about the environment.
In fact, according to a recent study by IBM and the National Retail Federation, about 70% of North Americans choose eco-friendly brands over others. Additionally, about 80% also want to know where a product is made and 69% would pay much more for a brand that offers this information readily.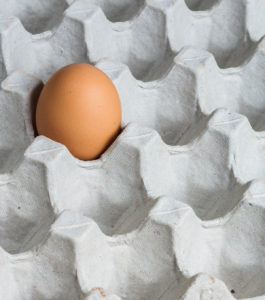 Knowing the importance that consumers place on sustainability and transparency, brands need to develop products, including their packaging, that meet their standards in order to be successful. When it comes to consumer packaging products, non-recyclable and non-compostable Styrofoam and hard plastic packaging are getting the thumbs down. News stories with images of plastic packaging filling landfills and the oceans have turned consumers off, leading innovative brands to develop some exciting new packaging options.
1. Fiber pulp versus plastic and Styrofoam packaging
Fiber pulp made from sustainabl