Family farms used to be commonplace here in East Tennessee, but over the years, that mainstay of rural life has grown scarce. The agriculture industry is changing, and the family farms that are still thriving had to change with it. For many of them, that meant diversification.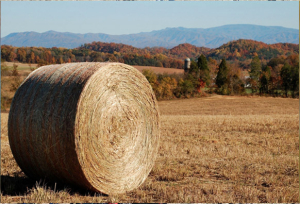 In the past, East Tennessee farmers could produce one of the big cash crops like corn or tobacco, maybe add some beef cattle, and do well. With today's agriculture market, success becomes more challenging without further diversification.
If you're struggling to stay afloat, diversification may be the strategy that saves your family farm. While diversifying doesn't remove all the risk from farming, it will spread that risk around, giving your family farm a better chance of surviving intact to pass on to the next generation.
Why Diversify?
Most farmers are familiar with the benefits of crop rotation and the principle that farming a singular crop on a piece of land for too long tends to be detrimental to soil health. Rotating crops can save your soil and lower the need for expensive fertilizers. That's one great reason to diversify, but there are many more.
Today's market moves fast, with certain farm products gaining and losing popularity quickly. Weather is also unpredictable. Add in a multitude of other factors, and you'll see that relying on just one crop is risky business. Diversification means that if one crop fails — or if that crop's market disappears — you'll have something to fall back on.
Be Prepared
Farm operations that are flourishing in today's market have multiple crops and revenue streams. If they're raising dairy cattle, they're also making cheese and ice cream. They're coupling vegetable production with farm-to-table dinners. They're even planting low-input crops like switchgrass on underused acreage.
Turning your farm into an agritourism destination or adding new crops probably seems like a big step. You're not wrong. That's why it's vital to do your research before you diversify. Reach out to organizations like UT Extension for resources and education, and put a business plan in place before taking the plunge.
At Genera, we're in the business of creating sustainable packaging, but we're also in the business of partnering with local farmers. If you're considering adding another enterprise to your farm, Genera is recruiting East Tennessee farmers to grow switchgrass and biomass sorghum for our new ag-based Earthable® fiber products. To find out more, just fill out our farmer recruitment form online or call us at (423) 884-4119.