Wheat Straw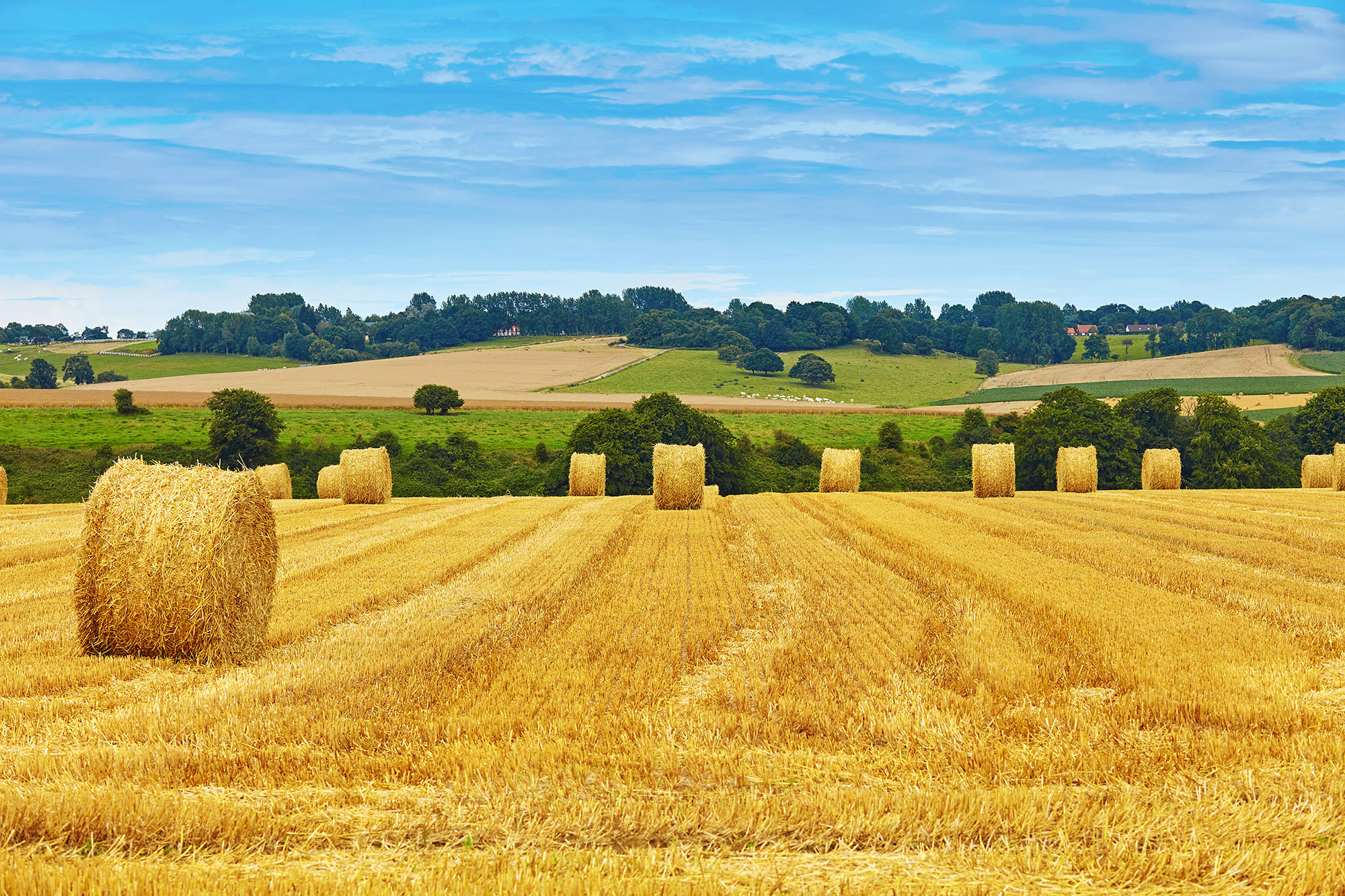 Wheat has long been a cool season annual crop grown on many acres following the summer grain cash crops, used in a double cropping system, or planted as a cover crop to promote sustainable soil health.  The main value from the wheat crop comes from the grain harvested, however the by-product of this harvest, the straw that is left behind, also has considerable value.  This residue may be left on the field as ground cover to suppress weeds and prevent the evaporation of moisture, or it may be removed by baling to be sold into other markets.  Wheat straw has been used for a variety of applications, and now, it can be used and is being accepted by Genera's facility in Vonore to produce ag fiber for the products we manufacture.
Genera requires that any wheat straw supplied must have either been harvested before the grain head forms or has been combined prior to straw harvest. No un-combined wheat straw with seed heads intact will be purchased. Early termination wheat straw is often harvested in March while combined wheat straw is typically harvested in June or early July.
If you have an interest in baling your straw and are currently looking for a market, Genera is now offering annual agreements for the purchase of your wheat straw.  If you are ready to talk with our staff to discuss this opportunity further, please fill out the form on the Producer and Landowner Information page or give our Feedstock Manager, Brad Valentine a call at 423-884-4119.